Software and hardware solutions for industrial automation

Adieffe S.r.l. deals with the design, implementation and programming of customized software for industrial automation on the specific needs of customers
Agrifood and food processing industry
Software for food industry plants' automation; in particular evaporation plants, preparation, pasteurization, sterilization, aseptic and non-aseptic filling as well as CIP systems.
Adieffe srl supports Customers in the continuous software improvement, always proposing customized solutions that allow the operator (even if not expert) to use the machine or the plant the best way possible.
Upon customer request, the software is fitted with a convenient operator's panel manual (HMI) in which are reported the basic instructions for the operation of the machine as well as the relevant production process.
It is also possible to include a suitable hardware device in order to connect to the machine or plant in remote mode, so to be able to check for any malfunctions during production or to make any improvements that do not require the presence of one of our technicians directly on site.
Products treated:
Fruits
Vegetables
Dairy products
Honey
Malt
Pigments and Dyes
Water for medical use
Software automation for the cold end in glassworks, in particular product transportation and control lines, palletizing and empty pallets handling lines.
We cooperate with one of the largest logistics companies for glassworks, designing and setting up software solutions for conveying and transport lines, stackers and palletizers, continuously interfacing with the end customer so to provide a highly customized system to cover any customers's requirement and need.
Products treated: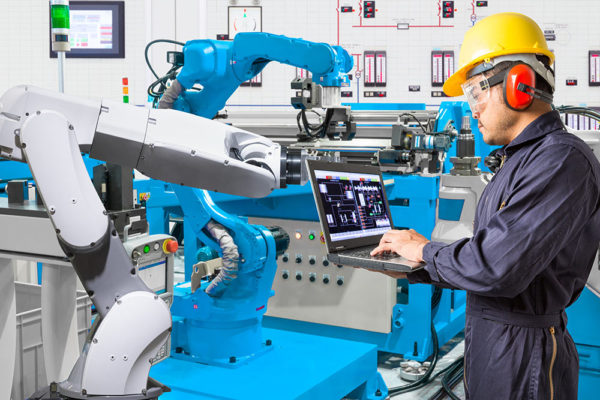 Software solutions for plastic processing plant's automation. In particular, extrusion plants, silk-screen printing, winding machines, test benches for systems testing and dedicated sensor applications. Adieffe srl cooperates with one of the leading companies in the field of high pressure pastic pipes. Working together and exchanging experiences has helped to create highly reliable extrusion lines sottware solutions and achieve the highest quality production.
In addition to production, Adieffe srl develops test benches for various product types, complying with the specific in-force regulations according to specific industrial sectors.
Products treated:
High pressure hydraulic pipes
Generic buckets
System software to automate medicinal product plants. In particular, bottle capping machines and vial monitoring machines.
Dedicated software and electronics for automated delivery picking in pharmaceutical sector.
Thanks to fully automated procedures, our software solutions for medicine vial/bottle capping machines allow complete extraction of the air and correct internal pressure, thus preserving the product and increasing its "shelf-life".

Software and electronic solutions for the analysis of engine control units for both cars and motorcycles.
As a result of the great developement of electronics and the increase of engine control units installed on motor vehicles, the introduction of specific devices to carry out the diagnosis of faults or malfunctions has become of vital importance. Adieffe srl has designed parts of electronics and developed various professional software for control units, ABS, airbags as well as body computers diagnostics.
The software has been specially tailored to identify defective or non-functioning components, thus helping specialized technicians and workshops to solve many problems as quickly as possible and therefore significantly reducing working times.
In synergy with electronic technicians of consolidated experience and according to the specific needs of the Customer, our programmers can develop dedicated softwares in exclusive or complex software-hardware systems obtaining a highly customized product, even "turnkey".

Among these:


Cable replacement: boards that allow the elimination of the cables normally used for the exchange of signals between sequenced machines
Optical sensors for UV markers
Three-phase rectifier controls
Data logging: recording of data coming from devices which are not equipped with mass storage
Drives for step motors and DC motors
IoT solutions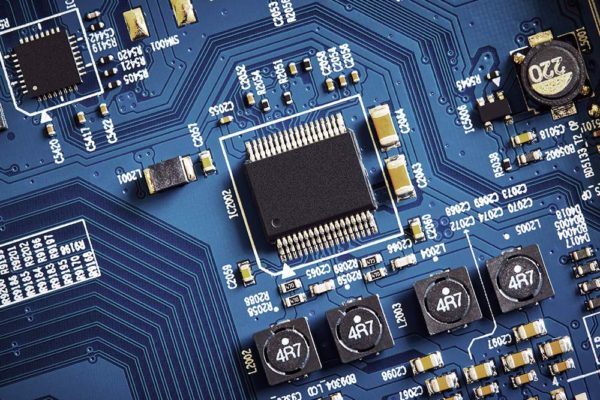 We develop software for both interfacing and machine control in Windows environment.
Among these:
Integration of the production departments controlled by the various PLCs with the company management structure, both in the IBM environment (AS400 and E-SERIES) and in the UNIX/LINUX environment.
Windows environment operator interfaces which can replace usual PLC's HMI in order to increase their versatility thus allowing the connection and joining of different work environments by centralizing all the information coming from the system on a single terminal.

Upon customer request, for all the machines for which we have developed a control software, we can provide assistance in designing, editing and translating user's manuals according to the EC legislation, for machine or plant marketing among Europe and all over the world in general.